How to deal with flexible working requests
Meet your legal obligations
Download our white paper to learn how to comply with the law on flexible working and for tips on leveraging flexible working to benefit your business.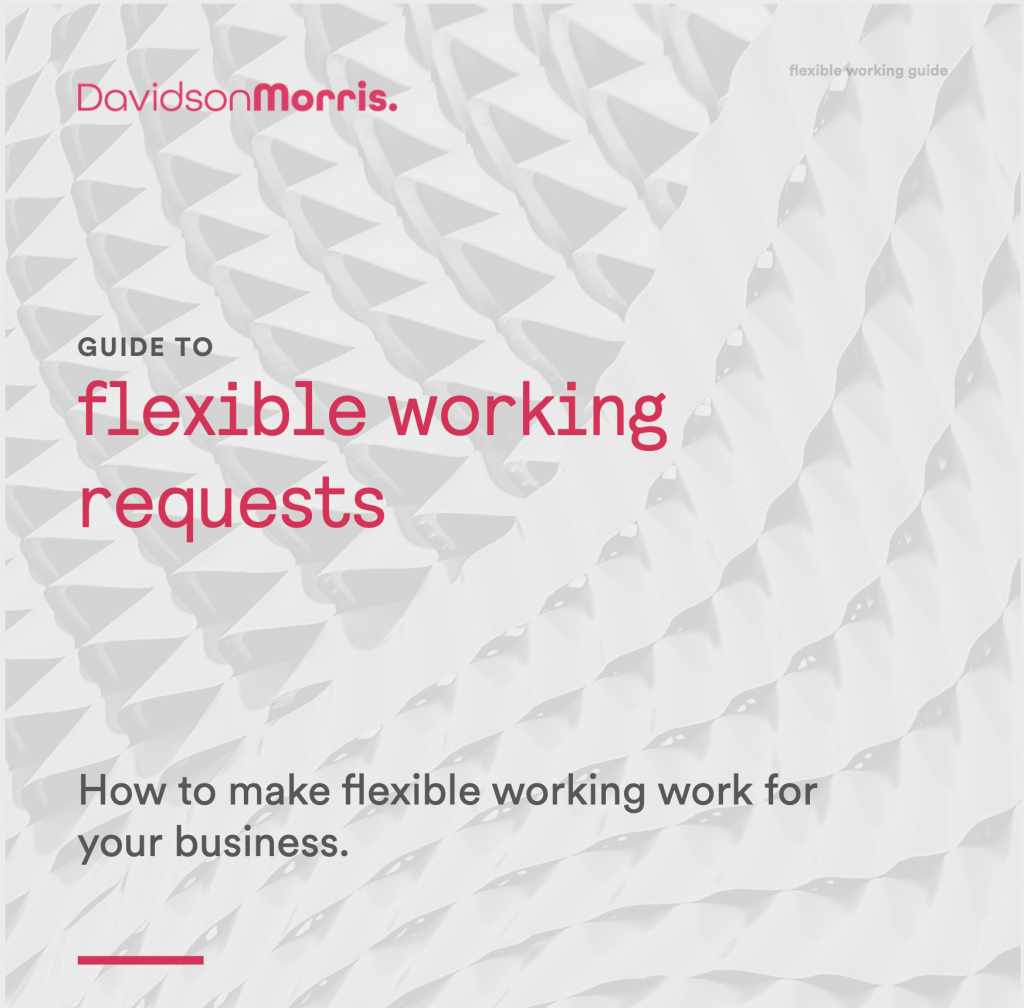 Flexible working has the potential to bring benefits to both employers and employees alike.
Successful adoption of flexible working practices can increase workforce productivity, lower absenteeism and improve employee engagement, but there can also be challenges for employers. 
In this white paper, our HR & employment law experts share insight into how to comply with your legal obligations when dealing with requests for flexibility, including process guidance and refusals. We also look at how employers can approach flexible working for commercial advantage. 
Download our guide and discover:
How to meet your legal obligations as an employer when managing flexible working requests.
How to refuse flexible working requests. 
What are the legal risks associated with flexible working?
Common employer mistakes to avoid. 
What should a flexible working policy include?
How your organisation could benefit from flexible working practices. 
Simply fill out the form below to receive your free guide.
By clicking submit below, you consent to allow DavidsonMorris to store and process the personal information submitted above to provide you the content requested.
DavidsonMorris is committed to protecting and respecting your privacy. From time to time we would like to contact you with other content and information about our services that may be of interest to you.
By submitting your details you consent to us contacting you for this purpose. You will be able to unsubscribe from these communications at any time.
For more information please review our Privacy Policy.