We have an established reputation for delivering the full range of employer solutions to the financial services sector.
As employer solutions lawyers, we help ensure our clients' HR, immigration and global mobility programmes are compliant and effective in supporting the organisation's people-led business objectives.
We have extensive experience within the finance sector, delivering strategic consultancy and managed services in support of organisations' workforce planning, management and development efforts. 
We offer agile human resource management & development that delivers competitive edge
I believe our real specialism is helping employers derive maximum value from their HR capability
We are fully immersed in the organisational, talent, human resource and mobility challenges facing business leaders and HR in this industry.
Our specialist team of employment and immigration lawyers and HR and global mobility consultants work with financial companies of all sizes to help optimise their workforce performance and manage risk throughout the employee lifecycle.
We help our financial services clients:
Mobilise highly-skilled, specialist talent across the globe

Explore innovation in talent mobility programmes and technology

Streamline people processes across the employee lifecycle

Improve the recruitment and retention of high-calibre staff and future leaders

Meet employment, immigration compliance and right to work obligations

Enhance internal support functions through training and professional development programmes 

With individual employment or immigration needs such as corporate executives and high net worth individuals operating in the financial services sector
International recruitment offers an immediate solution to addressing talent shortages but is highly sensitive to changes in policy, rules and mounting costs. Brexit and reform of the immigration rules are impacting how multinationals recruit and mobilise international workforces in and out of the UK.
Our team of leading UK immigration lawyers help financial services companies with all aspects of their UK immigration needs. Through our strategic advice and managed migration services, we operate in support of in-house HR teams or on a fully outsourced basis to ensure you operate competitively and in full compliance when employing overseas workers. Clients benefit from access to our immigration lawyers via a dedicated telephone support line, available weekdays from 8.30am – 6.00pm.
Our team of employment lawyers works with employers of all sizes to provide ongoing employment law advice, representation and strategic risk management guidance. We offer specialist, fixed fee employment law services, including access to unlimited telephone advice.
Diversity and inclusion challenges persist in the sector, requiring closer alignment of organisations' stated aims to the reality of providing equal opportunities and development of an employer brand that supports talent acquisition strategies. 
Our team of highly experienced HR consultants can support financial services companies to improve the performance of their HR function and enhance the overall impact of HR projects. We combine deep industry knowledge with technical expertise to help employers in the financial services sector drive commercial performance through a transformative approach to human resource planning, management and development.
More creative and innovative use of global mobility programmes offers greater differentiation for employers against traditional overseas travel and assignment models, but success will be determined by employee buy-in and the quality of data underpinning the mobility programme. 
We help ensure our financial services clients' global mobility programmes are both fully compliant with immigration requirements and effective in supporting commercial operations.
In any organisation, people are the defining features of both commercial advantage and risk.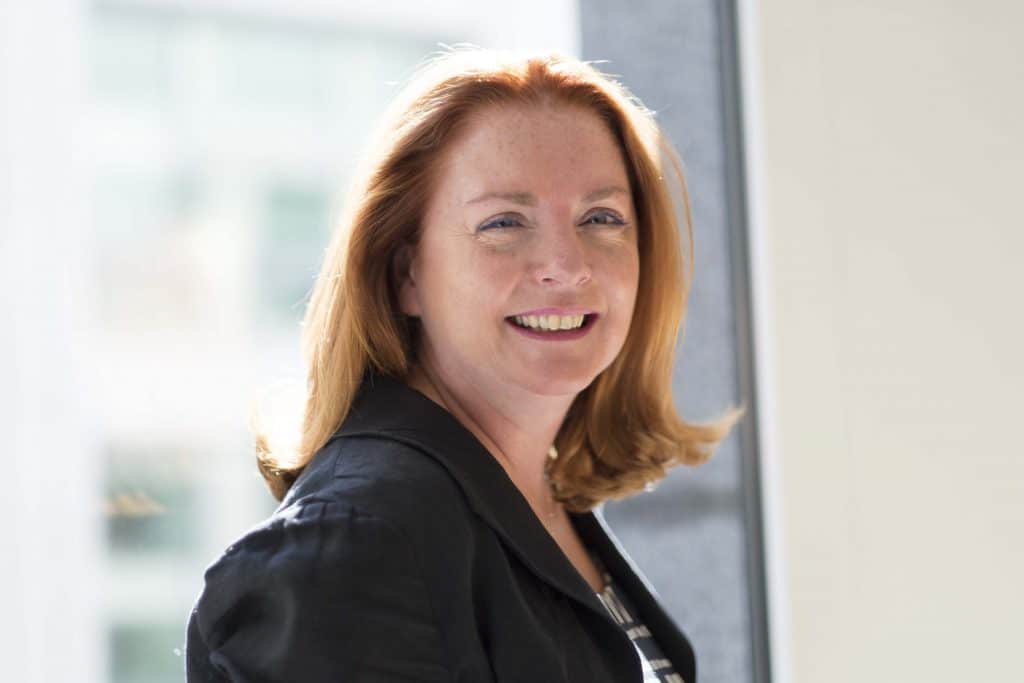 Latest issues affecting financial services employers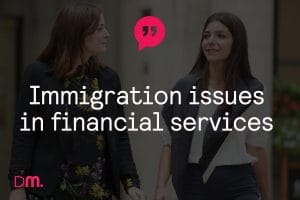 Financial services remain highly dependent on the ability to hire highly-skilled talent from across the world. With a new immigration
Read More »
For specialist advice for employers, speak to our experts.